Dolphin Love plain shopping bag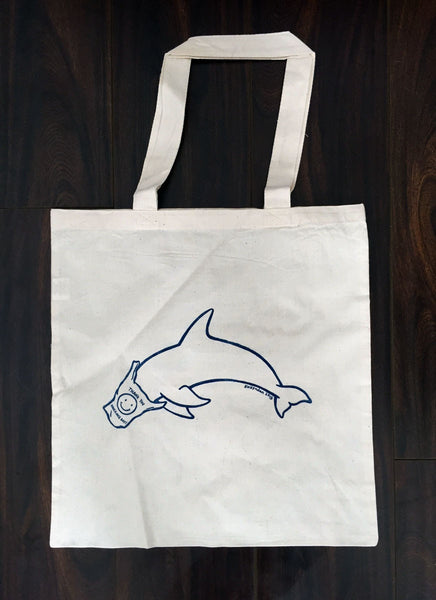 Kozy made this funny/sad "Dolphin Love" design when she was thinking about how much of our plastic waste ends up in the ocean and ends up killing already threatened sea creatures, so we had it screen printed onto these 15 inch cotton canvas totebags.  Just a little reminder that your day's shopping will not end up killing some sweet sea creature!
NOW DISCOUNTED OVER 50%!